Passwordless technology is about reducing the risk of cyber attack, according to Microsoft implementing Multi Factor Authentication (MFA) will achieve this! of course if you have MFA already implemented then congratulations and commiserations as you will not find another 99% guarantee anywhere in cyber unless you disconnect from the connected world!
Traditionally MFA is considered difficult and onerous on your users, remembering their passwords and then having another factor (SMS, VoiceCall, App etc) to enter before they can authenticate to their systems and apps.
Microsoft have hit an absolute 'blinder' with Windows Hello and Windows 10 and above, no longer does a user need to enter any credentials at all to authenticate, if they have biometric hardware on their device. Try it out and try not to be impressed with how well it works….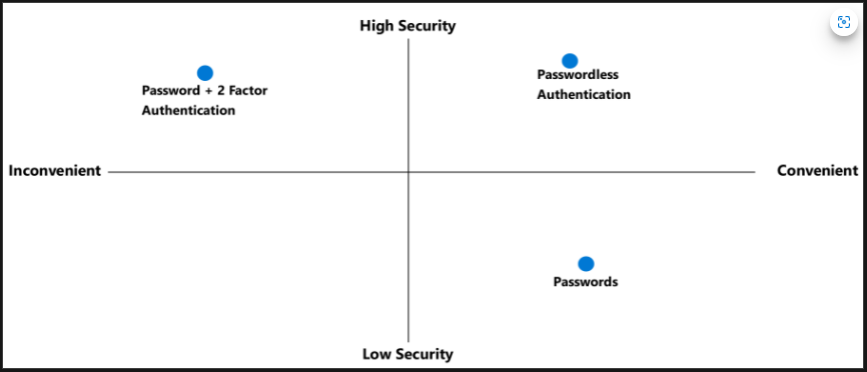 Administer FIDO2 and passwordless authentication methods – Learn | Microsoft Docs
Implementing the right MFA solution will provide additional security to your business / organisation while actually improving your security as well.
Enhancing this further by using Microsoft Conditional access to ensure your users are compliant will add another level of assurance to your cyber resilience strategy.