Configuring Microsoft Autopilot clients – Microsoft has some impressive functionality with their Microsoft 365 Business Premium licensing (for under 300 users) and with Microsoft Endpoint manager, I have mentioned in other posts about Microsoft Defender for Endpoints as another excellent way to improve your security without the traditional cost associated with tools such as CrowdStrike and SentinelOne.
Today I needed to install a few Virtual Windows 10 endpoint devices for my Defender testing with the Microsoft Endpoint manager Admin Center (sic) and was coming a bit unstuck with a VM image that I had setup.
A quick google search pointed me to the following reference guide on configuring Microsoft Autopilot, a feature included with M365 Business Premium, M365 E3 and E5 and Microsoft Endpoint Manager.
The author has provided a very straightforward process to enrol and get your Windows 10 PC's up and running quickly with Windows Autopilot.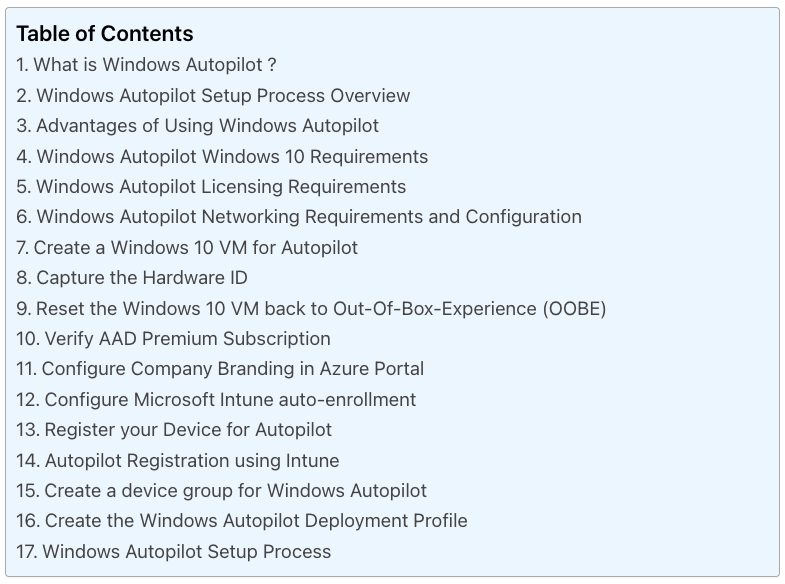 New Windows Autopilot Setup Guide [2022] (prajwaldesai.com)
As always if you would like assistance with your Microsoft licensing or cyber security needs then please contact us here.